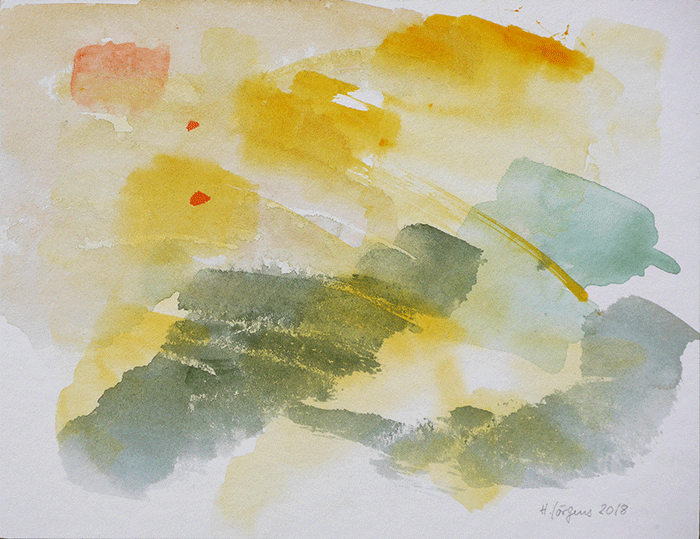 Dawn, 2018, Watercolour over wax resist, 176 x 228 mm, Private collection

© Helga Joergens
Wax resist allows for the use of wax, for example you draw with one end of a candle.
If you paint over it with water based paint, it will not adhere to it as the wax resists the colour.
The light lines in the green and yellow areas were drawn with wax.